heART
unifying cultures through art.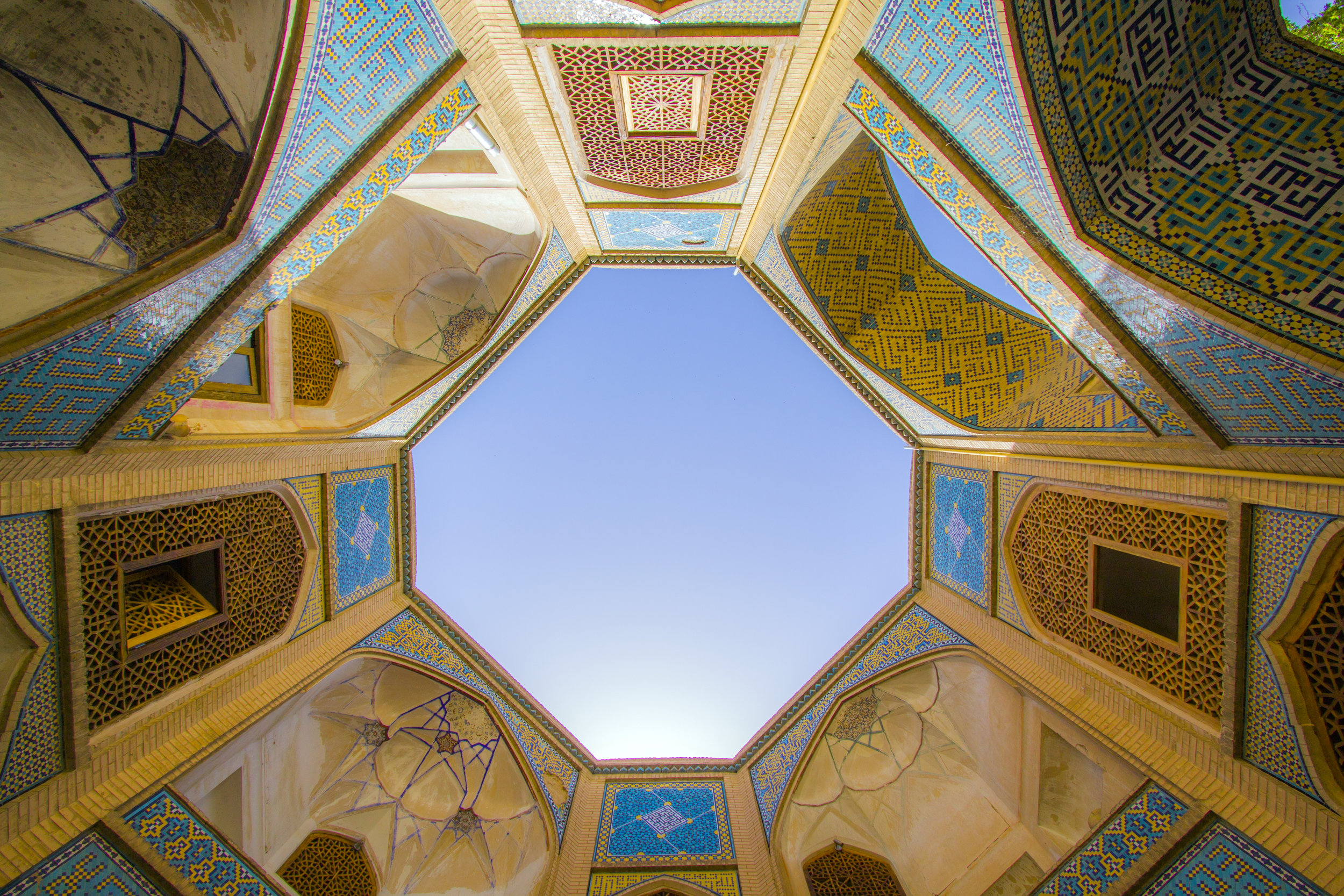 Our Mission
When we sit in that darkened theatre or walk through a well-lit gallery, it opens us to experiences different from our own—pasts and futures we'll never experience in our lifetimes. The stories that are told through sight, sound, color, or spoken word help us enter a journey of introspection. We are opened up to the interpretations of life through the eyes of others. Very often, we are opened up to compassion. Our empathy expands. Our ability for discourse grows. Dialogue, new ideas, and understanding are all made possible in a deeply thoughtful way through our direct interaction with art.
The role art plays in our lives will always be important, yet today, in a world where forces outside of the control of the individual lead us into more extreme, polarized places, art is needed now more than ever.
Niosha International Conservatory of Arts (NICA) is taking its role to heart. As an organization focused on sharing the arts with communities all around and bringing cultures together, we believe we and the artists we work with are allies in creating experiences that transform and unify people.
The mission of Niosha International Conservatory of Arts (NICA) is to promote the arts, culture and literature of local communities by providing access to various creative experiences such as
lessons in visual and performing arts, theatre production, music instruction, language classes, martial arts, and sports programs. Through our efforts, NICA aims to:

✯ Provide instruction in fine arts.
✯ Offer facilities for participants to engage in the promotion and participation of artistic and cultural events.
✯ Create opportunities for participants to engage in cultural gatherings.
✯ Host and/or participate in events and activities that promote the arts, culture and literature of local communities.
"What art is, in reality, is this missing link, not the links which exist. It's not what you see that is art; art is the gap."
— Marcel Duchamp
NICA's Vision for the Future
The vision of Niosha International Conservatory of Arts (NICA) is to bring unity among all cultures through Art. Art of Dance, Art of Music and Art of Theater is a connector, a common theme across nations, that brings joy and unity and breaks borders and barriers, and can be the bridge between cultures to connect and unify us all together and embrace our differences and get to our core and our deep similarities.
Join NICA and take pride in being an integral part of an organization focused on building unity through art. Uphold a rich cultural identity and invest in building a lasting legacy.
It is the vision of Niosha International Conservatory of Arts (NICA) to serve as a platform for the promotion of unity among all cultures through Art. Art of Dance, Art of Music and the Art of Theater is a connector, a common theme across nations, which delivers joy and unity while breaking down any borders and barriers. This connector can be the bridge between cultures, independent of language and beliefs, to link and unify us all together so that we may embrace our differences, strengthen our core and shine a light on our profound similarities. The unification of individuals, communities and societies leaves everlasting positive effects in many areas of one's life, for all to benefit from, and what better way to achieve this process than through the harmonious and jubilant world of the Arts. Art is a powerful tool of communication that greatly influences the fundamental sense of self. The success of NICA is the success of the entire community, as all will be able to delight in its work.
Meet the founder of NICA
Niosha Naefi has been involved in the education, promotion, and preservation of Iranian traditional cultural dance in the US and around the globe for nearly three decades. As an active member of the Iranian-American community in the US, Niosha has been an ambassador of Iranian culture throughout the United States.

Niosha brings over 20 years of experience producing small, medium, and large events and show productions. Her logistical expertise, knowledge of ticketing systems, marketing and advertising, and start to finish event organization skills are invaluable to the team. Niosha has been at venues such as Santa Clara convention center, the San Franciso Palace of Fine arts, San Francisco City Hall, Oracle Areana and Amaricas Got Talent, as well as Major universities like UC Berkeley, UCSF, Stanford to name a few.
Niosha Nafei-Jamali
Niosha has been recognized by The World Affairs Council, The Society of Iranian Professionals, The Persian Center, and numerous other organizations for her contributions towards not just preserving Iranian culture and heritage in the US, but expanding it. As an active member of the Iranian community Niosha has been promoting culture and art throughout the United States. Niosha and her academy travel extensively and perform at numerous "Heritage Day" and "Cultural International Day" celebrations and have a big part in promoting Iranian heritage and art.
Anthony Shay
Since 1958 when he was invited to attend the University of Tehran, Anthony Shay has been in love with the language, music, customs, and of course, dance of Iran. As a dancer and choreographer specializing in dances from Eastern Europe, the Middle East, North Africa and Central Asia, Anthony Shay has spent the past 50 years creating over 200 choreographies and has become the de-facto standard of excellence for the technical and artistic appreciation and evolution of Iranian cultural dance in the US. In 1993, Shay entered the new Ph.D. program in Dance History and Theory at the University of California, Riverside, where he also taught a course in Iranian dance. Shay has founded and directed several dance groups including: Village Dancers, AMAN Folk Ensemble, and the award winning AVAZ International Dance Theatre (since 1977).
Touria Mobin
Touria is a State Bar certified specialist in Public Interest Law, and has devoted her adult life to helping humanitarian causes and non-profit organizations. She is a member of the State Bar of California, and the Iranian American Bar Association.
Fardad Jamali
Fardad Jay Jamali is the CEO and Founder of Enviro Safetech, an industrial safety consultancy located in San Jose, California. Fardad has been a long time volunteer, and supporter of the Iranian community, and has helped stage manage and produce numerous dance events.
Mani Ardalan Farhadi
A global thinker and creative thought leader, Mani Ardalan Farhadi's experience spans three decades of architectural planning. Her leadership extends into volunteer duties: Appointment as Board of Trustee for Los Gatos Union School District, and Appointment on the Bond Oversight Committee, serving as Chairperson for 6 years, for which she received the 'Citizen Architect' award. She actively volunteers for WIA (Women in Architecture) Silicon Valley and Wellesley College Alumnae Association. She lives in Los Gatos, CA with her husband of 30+ years (Shervin Farhadi). They are proud of their two sons, Rodd Farhadi, a talented musical theatre actor living between New York & Los Angeles, and Ryon Farhadi, a student and volleyball player at University of Washington, Seattle.
Chris Horton
Chris has a passion for community, a spirit of giving and skill for community prosperity, he lives by a motto of "Service above self." Many people know Chris as an active business leader in the community. He spreads joy thru his many volunteering roles and philanthropic giving. Most notably is his weekly volunteering teaching financial literacy at a local homeless shelter. His contributions nurture many people in town. Chris serves as the President of Silicon Valley Crime Stoppers, Vice President of the Billy DeFrank Community Center serving the Silicon Valley LGBTQ community. Chris serves as the Vice Chair of the Silicon Valley Monterey Bay Boy Scouts, Vice President of Business Development with Napa United Soccer and Chief Development Officer with Milpitas Christian School.